Make Your Holiday Party Unforgettable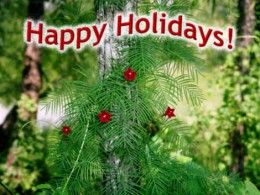 The holidays are the busiest travel season of the year. Families from all over the map fly back home for Christmas, Thanksgiving, and New Years. It's also the biggest time for parties and events, whether it's family gatherings, friendly gettogethers, or company parties. With extended families, competition for holiday event times can get pretty fierce, so it's important to make sure that your holiday party preparations really shine. If your guests get a half-dozen invitations for a shindig around the holiday season, you want to make sure that your event is the one that they can't miss!
The holiday season brings with it more than just travel and a lot of last-minute shoppers. It also pretty inevitably brings colder weather. Indoor activities are a must for any happening holiday party; nobody wants to shiver out in the cold when they could be inside enjoying games, arts and crafts, or some fun food. Whether you've got a big family flying in from every corner of the map, or whether you are in charge of organizing your company's office party this year, Party Vision can help make sure that your holiday event is the one that everyone remembers.
If you want a holiday party with a touch of class, try a casino night from Party Vision.
We have slot machines, roulette wheels, poker tables, blackjack tables, and more – all simple to use whether you're a high roller or a greenhorn. We provide all the play money and chips you could want, and dealer training. With our casino night rentals, you can transform any party or event space into a luxury casino in no time!
We've also got a variety of photo booth options that let your family immortalize the memories of their holiday in photo flipbooks, key chains, magnets, buttons, and many more. For more festive fun, we've got holiday-themed photo options like photos with seasonal borders, photo ornaments, snowflake photos, and even photo snow globes!
No matter what your indoor party needs are, Party Vision has you covered. Our novelty arts and crafts projects let partygoers of all ages get in on the fun, and gives them something to take home with them when the party's over. From candle art and sand art to felt pillows and soap factories, we've got projects for just about anyone! And if your guests are looking for something a little less interactive, that's a perfect time for some of our performers or specialty artists. Caricature artists can be great around the holidays, especially for family events. And no party would be complete without some delicious food! The holidays are all about eating, and anyone leaving a holiday party with an empty stomach is bound to be disappointed. Chocolates are always a big hit at the holidays, and our chocolate fountain and chocolate factory options fit the bill to a T.
Party Vision in New England provides full-service event rentals to Boston, Providence, Bridgeport, New Haven, Manchester, Newark, Philadelphia, New York, and other cities in New England and the Tri-State area. Contact Party Vision for fun party novelties, rides and attractions by calling 800-290-9525 today!